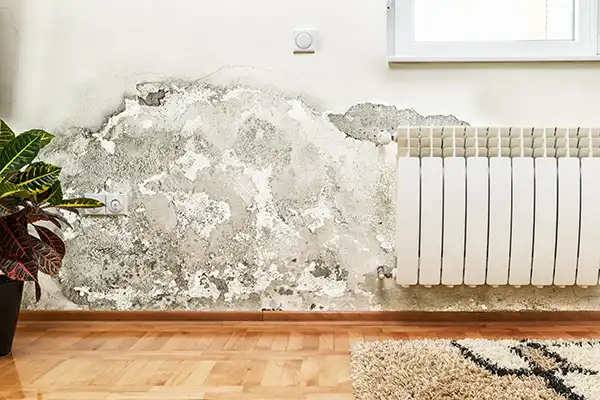 A burst pipe or a leaky water heater can cause any homeowner to panic. It doesn't take long for water to cause significant damage, and this type of emergency may have you wondering whether the repairs will be covered by your insurance policy.
At BCC Restoration, we strive to make every part of the water damage repair process as easy as possible – including filing an insurance claim if possible. Here's what you need to know about what types of water damage is covered by homeowners insurance.
Does Insurance Cover Water Damage?
If you have home insurance, you may be in luck when it comes to funding repairs after a water-related emergency. Most standard home policies will cover repairs for water damage if it meets three main criteria:
The damage is accidental: If the water damage occurs because of negligence or poor maintenance, the policy will likely not cover repairs.
The damage is sudden: Slow leaks are typically not covered, while sudden accidents are, such as a burst pipe or broken dishwasher hose.
The water is from inside of your home: Water from outdoors, such as stormwater or a leaking water main, are generally not covered by standard policies.
What Is Considered a Slow Leak?
Slow leaks are perhaps one of the most frustrating forms of water damage, because they often go unnoticed until they've caused a significant amount of destruction – and because they generally aren't covered by insurance. You will need to check your specific policy to see timelines and qualifications to determine whether your leak will be covered. Some of the most common examples of a slow leak include:
AC units dripping onto the floor
Water heater leaking
Pipe dripping behind a wall
Leak in the roof
Emergencies Can't Wait - Neither Should You!
Click below, let us know how to reach you, and we'll call you soon!
Flood Damage Versus Water Damage
One of the most important distinctions to make is the difference between flood damage and water damage. Flood damage is caused by storms and other natural causes, and it is usually not covered by standard homeowners insurance policies. So, unfortunately, if you are dealing with flooding after a major storm or a flooding river, you may need a separate policy.
On the other hand, water damage is caused by internal plumbing systems. If your water damage is the result of a leaky water heater or a burst pipe, then your insurance will likely help cover some of the repairs.
What Does Water Damage Coverage Include?
If your insurance policy covers your water damage, then they will help pay for necessary repairs. This typically includes water removal and cleanup, and in some cases, it may also cover additional services such as restoration and mold remediation. However, all of the services covered must be a direct result of the accident they are helping to cover. If you are uncertain about whether or not your policy will cover our services, give us a call today! Our team can help you navigate your policy and walk you through the process of submitting a claim.
Get Help With Water Damage Today
At BCC Restoration, we understand how stressful water damage can be. The last thing you should have to do is spend hours navigating a confusing insurance policy and process just to get repairs. That's why our experienced team offers assistance with insurance billing. We know exactly what to expect with the process, and how to get the best outcomes possible. Our staff will go to bat for your house as if it were our own. To learn more about water damage and insurance, or to get started, give us a call today!
Back to Water Damage Restoration – Repair
What Water Damage is Covered by Insurance? in Portland OR - Vancouver WA
Serving Vancouver WA and Portland OR
Camas | Washougal | Ridgefield | Woodland | Battle Ground | Gresham | Beaverton | Hillsboro | La Center
Hockinson | Amboy | Hillsboro | Beaverton | Tigard | Gresham | Woodburn | Salem